ASIAWATER 2022
December 7, 2022

-

December 9, 2022
Event Navigation
ASIAWATER is the most comprehensive international water & wastewater event for emerging ASEAN, showcasing solutions in the fields of water management, sewerage, industrial wastewater, purification, irrigation and water resources management as well as the latest technology from around the globe with attendance of crucial buyers and sellers from all segments of the water and wastewater industry.
The region's leading water & wastewater event for developing Asia
ASIAWATER, the region's leading water & wastewater event for developing Asia in its 12th Edition, will bring together for the first time ever the most extensive line-up of leading industry players and experts both PHYSICALLY and VIRTUALLY in one Hybrid Event.
This highly sought-after water event, will provide a sea of trade opportunities for players from every sector in the water industry, connecting over 17,000 live and 5,000 online visiting industry professionals from 65 countries, to elevate their business further and strengthen networking among each other.
ASIAWATER will be accompanied by free-to-attend Conferences & Seminars in hybrid format that brings together live and virtual audiences, featuring leading industry experts addressing current issues and opportunities, latest technologies and challenges within the water and wastewater industry.
ASIAWATER Hybrid Event: where Virtual meets Reality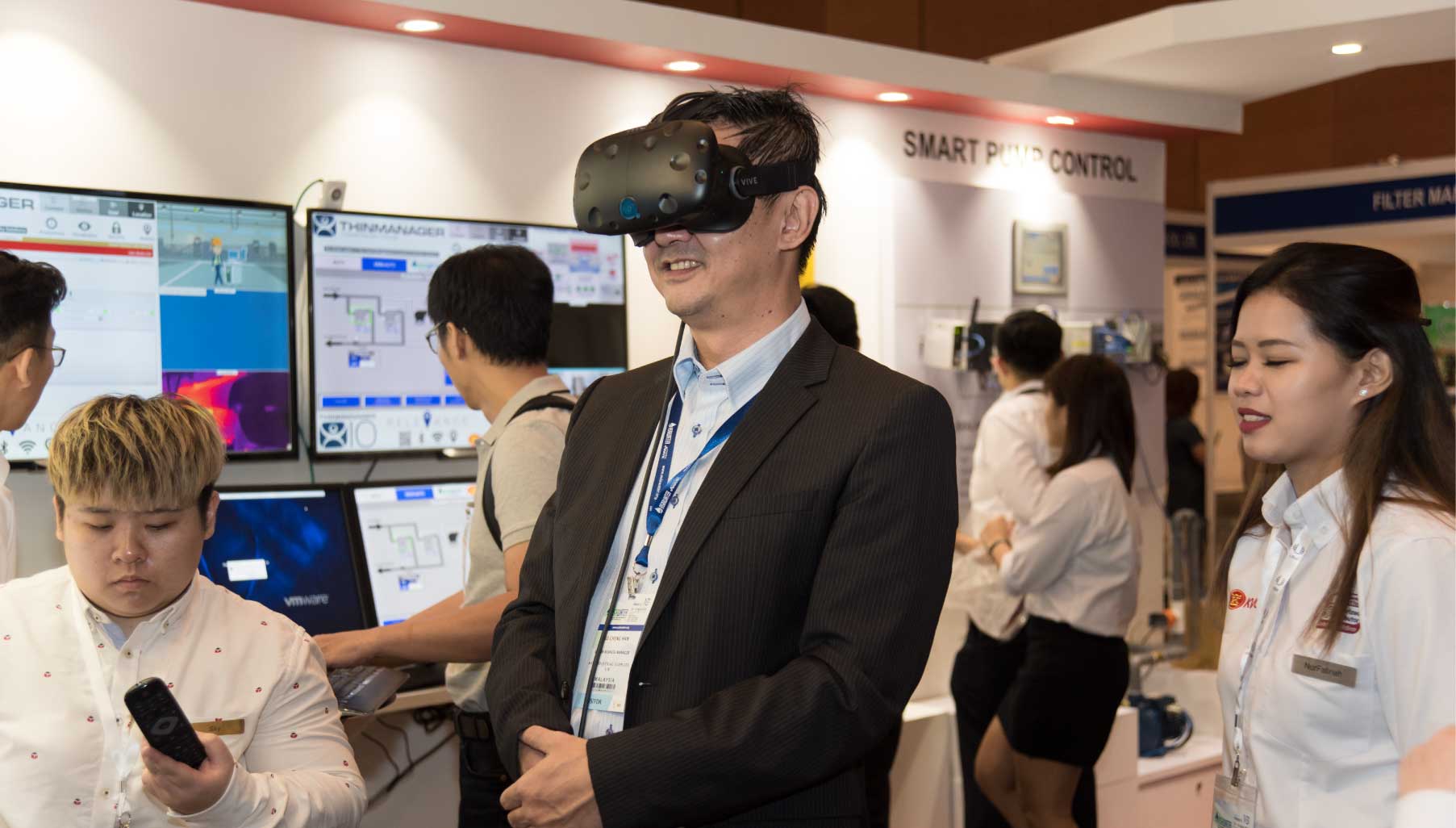 One Hybrid Event, Infinite Possibilities
With the recent global pandemic, businesses around the globe has been badly affected due to travel restrictions, which directly inhibits business dealings and face-to-face interactions.
This is why ASIAWATER 2022 will be going Hybrid this time, as we understand the needs for businesses to stay connected and continue to strive during these trying times. Through our Hybrid Event we are confident that businesses and networking can continue as usual, be it via face-to face meetings (Physical Event) or online (Virtual Event).